REAL ESTATE
The foundation
for your growth objectives
Compass Logistics International designs, builds and operates logistics centers all over the world. The core of our competence in this field lies in CLI's engineering department. As a contract logistics provider, we know how logistics facilities need to be laid out to ensure that everything runs smoothly. Making the best possible use of the available space, eliminating unnecessary transportation journeys, optimally designed order picking zones, eco-efficient construction – we set up locations founded on best practices.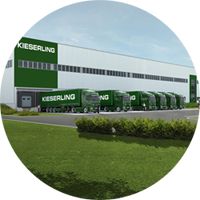 We invite you to build on the experience of a team made up of architects, engineers, project developers and logistics providers. Apart from project development, you can also leverage our engineering experience when it comes to optimizing existing site concepts, for example to enhance material flows or reduce throughput times.
We create space for your business at a wide range of locations around the world. For example, Compass Logistics International constructs multi-user centers that facilitate access for customers to new markets. Are you looking for warehousing capacities at attractive locations in Europe or the Middle East? Chances are we have exactly what you're looking for!
CONTACT FOR REAL ESTATE

MICHAEL MÜLLER
CEO


Compass Logistics International AG
Kaiserkai 10
20457 Hamburg / Germany

BÜROZEITEN
9.00 – 17.00 Uhr (Mo – Fr)
(UTC +1)